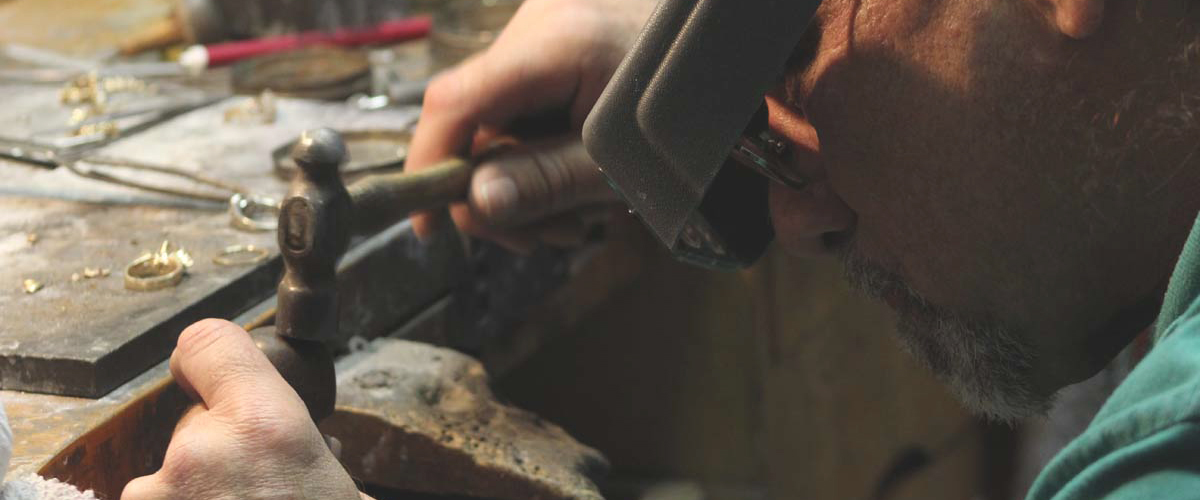 Our full service on site jewelry repair includes ring sizing, mountings, stone replacement, retipping prongs, necklace/bracelet repair, refurbishment and custom jewelry design.
Ring sizing:
Our master jeweler will size your ring on site in the following metals: silver, gold or platinum for a custom fit.
Mounting and Prong Retipping:
Proper maintenance and prong retipping can prevent loss of your diamonds and gemstones. We offer free inspections on your jewelry mountings and prongs for normal wear.
Stone Replacement:
Our master jeweler can replace missing diamonds or gemstones from your cherished jewelry.
Jewelry Cleaning and Polishing:
We can clean, polish and restore your jewelry to look like new. We can also supply you with the correct materials to clean your jewelry at home.
Necklace/Bracelet Repair:
Is your favorite piece of jewelry not being worn due to normal wear and tear? Our master jeweler can replace worn clasps, solder broken pieces and polish to restore the natural luster of your jewelry.
Watch Repairs:
We can change batteries and adjust or repair bands on site. We offer full watch repair service.
Pearl Restringing:
We offer pearl restringing.